Allen's Best Electricians
Breaker keeps tripping?
Outlet doesn't work?

Allen's Best Electricians
Breaker keeps tripping?
Outlet doesn't work?
We handle all things
electrical for your home!
We always answer live – book in under 2 minutes!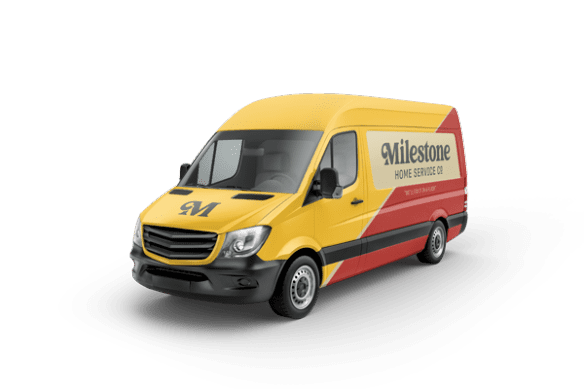 Electrical Fixtures Services in Allen, TX
Taking Care of The Little Things
While electrical fixtures can enhance a home's beauty, here at Milestone, we recognize that fixtures are far more than purely decorative. From the light switches that adorn the walls to accent lighting and ceiling fans, lights as a whole have an essential function in keeping the house well-lit. Some rooms need more light than others, and all rooms can't be treated the same. It's an individualized situation for each family.
Should any of the fixtures in your home go on the fritz, Milestone Technicians will arrive when we say we will and resolve all the issues involved. The smart homeowner will reach out to us to install the fixtures the right way the first time, eliminating problems before they ever creep up. We pride ourselves on our expertly trained Electrician team who can handle all requests, from installing ceiling fans to the repair of lights that flicker or won't turn on at all. Give us a call at Milestone so we can make certain your home is lit the right way and continues to stay that way.
Get $59 Off Electrical Services
Yes, We Are The Fixture Experts
Don't let the lighting issues of your home stress you out. Instead, call Milestone to handle all of the electrical issues plaguing your household. With thousands of training hours under their belt, vigilant background checks, and drug testing performed, our Technicians can be trusted with all of your home problems. Relax with the peace of mind that a qualified, trusted representative is going to take care of you.. So, whether you know you want us to help from the beginning or after trying it on your own you realize you're in over your head. we're there to help the homeowners of Allen.
Texas days and nights need the ceiling fans working flawlessly, and Milestone's Electricians are aware of their importance. Feel confident that our experts are on the job and the lights will once again shine and the fans will cool just as they should. If you are unsatisfied with the job that we do, we will fix it as fast as we can with our 100% satisfaction Milestone Promise.
Large and Small Details All Matter
Everyone knows what an investment in a house is for a family, and keeping it running correctly can be a major concern. Whether you've just moved in or you've been living there for twenty years, you want the details to reflect your tastes and desires. This makes the details matter even more than you might have thought originally. You don't want just any ceiling fan, you want the right fan. You want the accent lights to be the perfect hue, creating an ambiance that's reflective of your tastes. With this in mind, Milestone is knowledgeable about all types of electrical fixtures and we're able to provide assistance, support, and advice to you during construction or renovations alike.
Whether you've decided to go with a big change in the home to create a completely new look or you're decorating the home for the first time, give us a call to discuss installations, problems, or replacements. Thought about adding mood lighting in the dining room with a dimmer switch? Talk to us about how to make it happen and then get it done in time for the big event.
The Right Customer Service Attitude
So many companies these days overlook good customer service in pursuit of the next customer. But at Milestone, a repeat customer is our best customer and we want to make sure you're happy with us from day one. So while the interaction with your Technician is vitally important, we also put a great emphasis on other points of contact as well.
The person taking your initial call is just as invested in your satisfaction as you are and from the moment you call, your needs are our needs. We have well-trained customer service providers ready to answer your questions and schedule an appointment at your convenience. Further, the Electrician will be there when scheduled, never leaving you in the lurch and wondering what happened.
Adam with Milestone did a great job with the winter tune-up on my heating system and made some good recommendations on improvements. He was very pleasant, explained everything overall great job!...
Let Milestone 'Fix it in a Flash' for You!
We are so dedicated to your satisfaction that we guarantee the entire experience. Should you not be 100% satisfied with the service you receive from Milestone, we will do everything to make it right. And we mean everything. What more can you ask for?
Our customers trust us and that has helped us garner positive reviews from all around the Metroplex. In addition, we offer a price match guarantee that beats any other contender by $100 – so you can be sure to get the most value for your money from Milestone.
Give us a call to discuss what electrical experts can do to light up your life. Be it flickering lights, new lighting sconces, or ceiling fans for the whole house, we're there to provide upfront pricing so there are no surprises in store.