Allen's Best IAQ Technicians
Dust in your home?
Musty smell from air vents?

Allen's Best IAQ Technicians
Dust in your home?
Musty smell from air vents?
We handle all things indoor air quality for your home!
We always answer live – book in under 2 minutes!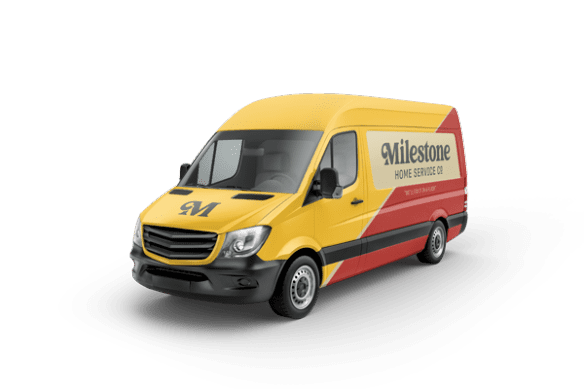 Duct Cleaning in Allen, Texas
Cleaning The Little Things
Even homeowners who are conscientious about AC and heater maintenance rarely give much thought to their home's ducts. Ignoring these unassuming but essential HVAC components is a mistake, though. Even if the ducts seem to be in decent shape and the vents are putting out a steady supply of treated air, there could be issues going on beneath the surface that will impact residents' health.
Over time, air ducts start to accumulate dirt, dust, pollen, mold spores, and other airborne debris. All those contaminants eventually make their way into the living areas of the home where they can harm residents' and guests' respiratory health. It's not always obvious that the ducts are dirty until breathing problems start to occur, but there's a better solution than taking a wait-and-see approach. Homeowners can trust the Indoor Air Quality (IAQ) Technicians at Milestone to provide not just IAQ testing but also the duct cleaning and associated services required to remove airborne contaminants and protect residents' health.
Breathe Easy Knowing the Ducts Are Clean
A home's HVAC ducts can, if left to their own devices, provide a perfect breeding ground for bacteria, mold, and other pathogens. These airborne pathogens form colonies in the ducts and then spread throughout the home. They're often accompanied by dust, pollen, and other allergens, as well, creating an even more serious health risk for residents with seasonal allergies, asthma, or other underlying respiratory problems.
There's no way to stop trees from producing pollen outside, nor can single homeowners take on the industrial manufacturers that so often pollute the otherwise clean Texas air. Homeowners can, however, take steps to ensure that all their households' residents have a place to escape from allergies, asthma symptoms, and airborne contaminants. Hiring Milestone for routine duct cleaning is the best way to make sure that dangerous bacteria, mold spores, dust, and chemical contaminants don't build up and start to infiltrate the home.
Identifying Problem Areas
The great thing about working with expert IAQ Technicians is that they know just what to look for. Milestone's IAQ experts will start by testing the air quality to make sure their customers truly need duct cleaning services. If they find any reason for concern, they'll inspect the whole system to determine not just whether the ducts are dirty but also where the contaminants are coming from. In some cases, they'll recommend additional steps to combat problems like mold growth in the ducts.
There's a good reason Milestone's IAQ Technicians perform full inspections before cleaning the ducts. The inspection gives them a chance to evaluate the whole system, looking for leaks, cracks, and loose connections as they go. If the Technicians find any loose connections, they'll tighten them. Most small leaks and cracks can be resolved using safe and convenient AeroSeal technology.
If the ductwork is in truly terrible shape, an HVAC Technician may need to perform a full duct and vent replacement. When that's the case, Milestone's expert Technicians will go out of their way to explain the problem to homeowners and offer solutions that fit their needs and budgets. They will never recommend services that aren't strictly necessary or try to upsell customers on products they don't need.
Comprehensive HVAC and Home Services
Milestone doesn't just hire IAQ Technicians. Our team of experts also includes trained and experienced HVAC contractors, electricians, plumbers, and other specialists. If one of our IAQ Technicians identifies problems that can't be resolved through duct cleaning or duct and vent replacement, it will be incredibly easy for you to get the additional services they need through the same reputable company.
In some cases, aging or inefficient HVAC units play a role in reducing the home's IAQ. Some models produce a lot of moisture, creating humidity issues that turn the home's ducts into a breeding ground for mold. Others operate less efficiently than they should even when the ducts are perfectly sealed, making it harder to maintain comfortable indoor temperatures and low monthly bills. You can trust Milestone to resolve all of these problems and anything else that might come up with the many home systems designed to keep their families comfortable and safe.
Chris did a great job, very professional and answered all my questions, to where I could understand. Explained the check up sheet. There were no issues found with my unit. Thank you Chris. Glenn Rabb...
Let Milestone 'Fix it in a Flash' for You!
Milestone believes in providing homeowners in Allen with not just industry-leading workmanship, but also excellent customer service. We background check and drug screen all employees while providing ongoing training to ensure that each Technician is up-to-date on industry changes, and offers a 100% customer service satisfaction guarantee. You can trust Milestone to provide nothing but the best when it comes to duct cleaning, AeroSeal duct sealing, duct and vent replacement, and other essential HVAC services.