Allen's Best Heater Technicians
Room uncomfortable?
Uneven room temperatures?

Allen's Best Heater Technicians
Room uncomfortable?
Uneven room temperatures?
We handle all things heating for your home!
We always answer live – book in under 2 minutes!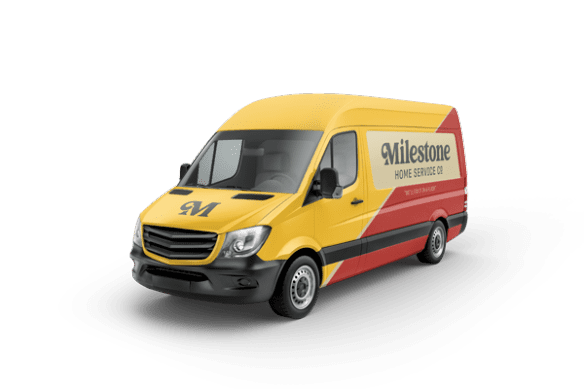 Heater Tune-Ups in Allen, Texas
Peace of Mind with The Milestone Tune-Up™
Although it's not often that a cold front hits Texas, we have learned the hard way that wintry storms can still make an appearance, and it seems to be when we least expect it, which makes heater maintenance all the more important! Milestone only hires and trains expert HVAC Technicians to perform maintenance on your heater, so you can trust that we will handle any issues you encounter.
Our heating Technicians will work with empathy, urgency, and accuracy to make sure your heater can perform the functions you need and keep your home warm and cozy. Let's be honest: Texas' winters are never all that bad, but cold weather can be extremely uncomfortable, so call Milestone and allow us to perform The Milestone Tune-Up™ and leave you feeling confident about the functioning of your heater all year long.
The Milestone Tune-Up™ for $129
Your Neighborhood HVAC Experts
When you call Milestone, we want you to feel confident that the service you are receiving is the best, so we only hire and train expert Technicians to address any issues with your heater. We understand how much temperatures in Texas fluctuate during the winter, so we understand the importance of a heating tune-up, and if you haven't had The Milestone Tune-Up™ in a while, you could be in trouble.
Each of our Technicians goes through thousands of hours of rigorous training, as well as being background checked and drug tested so that when you hire us, you can feel safe and secure while one of our Technicians works in your home to satisfy all of your heater-related needs. We continuously stress the importance of A/C maintenance, but heater maintenance is just as important!
Why The Milestone Tune-Up™ for Your Heater Stands Out
Although Texas winters are short, we want you to feel confident that your heater will withstand the cold and keep you and your family warm throughout the winter months. With The Milestone Tune-Up™ service for your heater, you can have peace of mind that things will be done correctly the first time, and we'll even make sure to check if you need a heater filter replacement.
We have a no-breakdown guarantee for 365 days after your service; we will wash your outdoor unit (yes, even in the colder months!), even if you have a gas heater, polish, with wax, the top of the compressor, and the top of your outdoor unit at every service, and ensure that we replace any missing screws in your equipment because we believe in tightening up the equipment like it is brand new! Most companies only do this once a year, but at Milestone, we believe that you shouldn't have to wait until it's time to run your A/C for the system to be as clean and efficient as possible.
We Guarantee Cozy Customer Care
At Milestone, we know that the time in which our Technicians are working in your home is only a small portion of your overall interaction with us. While the time that our Technician spends directly addressing any problems and speaking with you might be the most important part of your service, we refuse to neglect any other areas of service that we might provide you. From the moment you call Milestone, our customer service providers are well-trained and equipped to offer you the highest level of customer service, care, support, and respect.
We are so committed to our dedication to excellence in providing the best customer service care that we guarantee it. So, if you are not 100% satisfied with your Milestone service, we will do everything that we can to make it right. Rely on our Milestone Promise for excellent services.
Gary Ryan, licensed journeyman, came out to my employers house today (Dusty Wilson) to work on an ongoing project of replacing recessed light fixtures in the house with LED units. Gary is always punct...
Let Milestone 'Fix it in a Flash' for You!
As a family-owned and operated company, founded on the principles of honesty, integrity, and excellence, we intend to make every one of our customers feel like family, too. As a team of licensed and thoroughly trained experts, we will put your family's safety first and focus on never-ending customer satisfaction. Milestone is always ready to meet any of your home's needs and stop at nothing to offer you the best overall experience.
Any time an issue arises or you find yourself in need of a The Milestone Tune-Up™ or a heater replacement, give us a call and allow us to utilize our expert skills to have your home warm and cozy again in no time. Plus, if you find a lower price from another company, we will not only match it but beat it by $100. Our number of satisfied customers is growing daily, not for our knowledge and expertise, but also for our quick service and outstanding customer care. Let us add you to our list of over 160,000 homes served in the Allen area today.