Allen's Best Heater Technicians
Room uncomfortable?
Uneven room temperatures?

Allen's Best Heater Technicians
Room uncomfortable?
Uneven room temperatures?
We handle all things heating for your home!
We always answer live – book in under 2 minutes!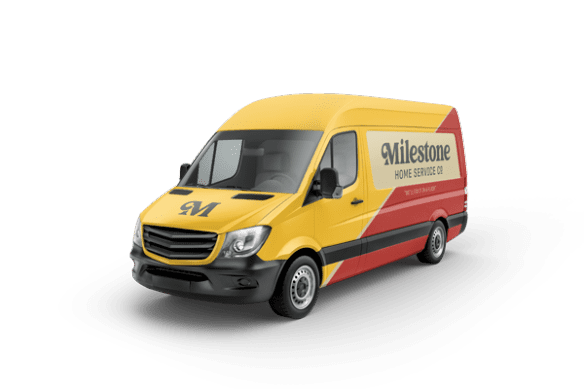 Heater Installation in Allen, Texas
Installing Your Heater Right The First Time
Allen residents know how vital an air conditioner is, especially during the hot summer months. Air conditioners cool your home, providing comfort for your family during the scorching summer heat. Similarly, a functional heater is vital during the cold, winter months. Surprisingly, Allen residents are experiencing snowstorms, the more reason they need an operational heater in their homes.
Milestone understands the importance of a heater in your home, and that's why we commit to professional heater installation. We promise to get the installation right the first time. Additionally, we hire the best HVAC Technicians who are skilled and experienced in heater replacement and installation. Therefore, give Milestone a call whenever you need heater replacement.
Call Now for Same Day Service
Contact Us for Professional Installation Services
Milestone has skilled HVAC Technicians for all your heater installation needs. Therefore, if you want to upgrade, replace or install a new heater, contact us online or call us. We will install the appliance correctly. In addition, our heating Technicians undergo hundreds of hours of training, a drug test, and a background check so that you can trust them in your home.
If the old or faulty heater is still in your home, don't stress. Our experienced Technicians will remove it and discard it correctly, then professionally install the new unit. At Milestone, we ensure to keep your home warm during our installation process while offering you excellent customer care. We believe that the heater installation process shouldn't be as complicated as you may think.
Our Technicians are heating experts, so you can be sure to make the best decisions for your home's heating system. Once we arrive at your home, we ensure to finish the heater installation from start to finish. We don't leave your home if you are not satisfied with our installation services. Also, our Technicians will explain how the new heater functions after the installation. You should find the ideal heater for your home when investing in a new heater. Since home heating needs are different, our Technicians will advise on a perfect heater for your heating needs.
Our Technicians will first evaluate your budget, needs, unique home qualities, and preferences. We then suggest an array of heaters that suit your home, based on our experience. Finally, our skilled Technicians install the heater correctly according to the manufacturer's specifications to ensure that your home is warm during the chilly winter weather. Milestone ensures that every aspect of the heater installation is tackled by a friendly, experienced, and trustworthy heater installation Technician.
Importance of Proper Heater Installation
Milestone knows that using air conditioners in Allen is crucial. Therefore, we want Allen homeowners to understand that a functional heater is critical as a working air conditioner. We don't want your home to remain cold or huddle under blankets when the temperatures drop in the winter months. Instead, we want you to feel warm in your rooms and maintain a comfortable home. That's why it's essential to pay attention to the initial heater installation and avoid some costly mistakes.
If things go wrong the first time, you could risk an uncomfortable and cold home or even a faulty heater due to poor installation. Milestone wouldn't want you to go through that. Therefore, call Milestone, and we will send an experienced HVAC Technician to your home as soon as possible.
Repaired drainage pipe from kitchen sink....
Let Milestone 'Fix it in a Flash' for You!
Milestone's Excellent Customer Service
Milestone understands that our Technicians spend only a portion of your overall interaction with us in your home. Thus, it's an essential aspect of your customer experience with us. However, we don't overlook the other areas of the service we offer you. When you give Milestone a call, you will receive superb customer service from our well-trained and equipped customer care agencies. They will provide you with the best care and level of support.
At Milestone, all our employees are committed to excellence in offering a top-notch customer service experience. As a result, we guarantee you 100% customer satisfaction with our heater replacement services. If you feel unsatisfied with our services, don't worry, with our Milestone Promise, we'll ensure to make everything right. Our commitment to customer satisfaction is why we have garnered the highest number of happy customers and positive reviews in the Metroplex.
Additionally, if you find a lower price from another company, simply let us know and not only will we match it, but we'll beat it by $100: apples to apples. This is our way of showing how serious we are about delivering the best value possible to our clients.

Milestone has been the first choice for Allen homeowners, thanks to our dedication to excellent customer service. Since we aim at getting the job done right the first time, our HVAC Technicians are always punctual in arriving in your home to provide fast installation services. Our team of HVAC Technicians is courteous and friendly. We also hire licensed, experienced, and insured Technicians familiar with trends in the HVAC industry. As a result, we are ready to start the heater installation process right away. Call us today for more information.