Toilet running?
Leaking faucet?

Toilet running?
Leaking faucet?
We handle all things plumbing for your home!
We always answer live – book in under 2 minutes!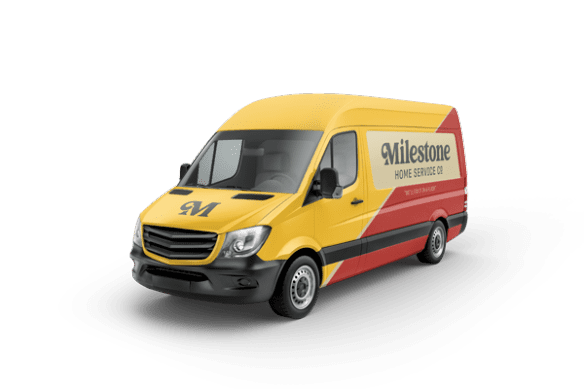 Plumbing Installation in Allen, Texas
Making Sure Everything Is Done Right
There are so many aspects to installing a new plumbing system! New toilets, faucets, tanks, pumps, and pipes are just a few of the things to take into consideration. At Milestone, we understand the frustration when things go wrong! We will always be sure to install things correctly the first time.
Each aspect of a working plumbing system is connected. With this being said, if one thing is not installed correctly, the entire flow will be thrown off! Give Milestone a call, and we will make sure that you do not run into this problem! With our team's expert skills, you can feel confident in knowing that everything in your home will be installed correctly the first time and flowing as it should.
Your Local Professional Plumbers
Just like you, we want all things plumbing to work correctly in your home! With our thorough understanding of pipes and plumbing systems, you can rest assured that the pipes in your home will lead to the main water line and back into your home as they're supposed to! Installing a new plumbing system, or even a part of one can be a daunting task. This is why Milestone only hires and trains skilled individuals to handle any job that is thrown our way! We don't want the stress of incorrectly installed plumbing to fall onto you and your family. This is why we complete all jobs with a sense of urgency and diligence.
Each of our Plumbers understands the importance of properly flowing water and has endured thousands of hours of rigorous training. In addition to the hours of extensive training, every Plumber that joins our team is background checked and drug tested so that you can feel safe and secure while allowing us to work in your home.
We Won't Clog Up Your Time!
If your toilet is constantly backing up and the bathtub won't seem to drain, give Milestone a call! We know how frustrating these problems can be, and we are here to help solve them. Most of the time, people reach for their plunger and try to solve the problem on their own. However, plumbing issues can involve more than a simple plunger. In some cases, a new plumbing system is necessary. Thankfully, Milestone can handle any and all of your plumbing installation needs.
In addition to our urgency and knowledge, our Plumbers are always willing to explain to you exactly what we are doing as we work. We want our customers to feel included in the process and capable of instilling total confidence in our team and work. Our team will always work with urgency, accuracy, and empathy as we get your home's water flowing again properly because we understand that it is essential to your family! We are a family-owned and operated company, so we aim to make every customer feel like family, too!
Only the Best Customer Service
At Milestone, we understand that the time our Plumbers are working in your home is only a small portion of your overall interaction with us. While it might be the most important part of your service experience, we won't neglect any other aspects of our services.
As soon as we receive your call, you will receive kind and compassionate support from one of our trained staff members. Our customer service representatives respect you and value your business! Each representative aims to provide you with a solution to all of your plumbing needs.
As a full-service company, we will do everything to provide you with assistance and possible solutions for any plumbing request you give us. We take our commitment to excellence so seriously that we actually guarantee it. We are dedicated to providing you with 100% satisfaction, so if you are not 100% satisfied with your Milestone service, we will make it right in any way that we can!
Thanks so much for your great support even over the holidays. Having you guys as our backup electrician team gives us a piece of mind always....
Let Milestone 'Fix it in a Flash' for You!
Why Choose Milestone in Allen, Texas
Whether you're experiencing frustrating plumbing issues or you are interested in an all-new system, our team at Milestone can get the job done in no time. Call Milestone for all of your plumbing needs, and allow our team of customer service representatives to guide you to a solution with our team of skilled individuals.
We understand the need for working plumbing just as much as you! We will always utilize our expert skills to have your plumbing system functioning properly. Our number of satisfied customers is growing daily, not only for our knowledge and expertise but also for our quick, accurate service and superb customer care!
100% Satisfaction Guarantee
If you are not 100% happy with our workmanship, we will keep working until you are – or you get your money back! For that very reason, we have more positive reviews and happy customers than any other company in the Metroplex.
If you can find a company that offers lower prices than us, we will match and beat that price by $100! The price estimation must be the same material, scope of work, insurance, warranty agreement, and BBB status.