Allen's Best Electricians
Breaker keeps tripping?
Outlet doesn't work?

Allen's Best Electricians
Breaker keeps tripping?
Outlet doesn't work?
We handle all things
electrical for your home!
We always answer live – book in under 2 minutes!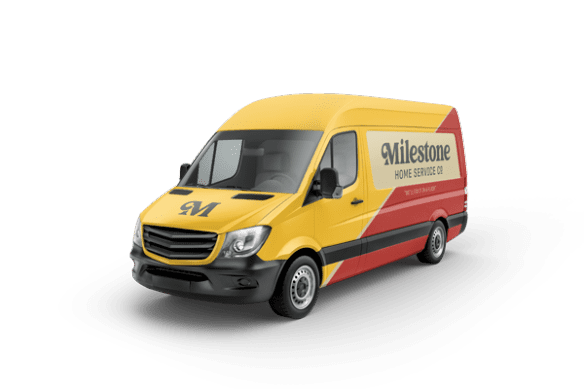 Outlet Repair Services in Allen, Texas
Electricity is the lifeblood of any modern home. Without it, systems people need for both survival and comfort—like refrigerators, climate control systems, lighting, personal electronics, water heaters, washers, and dryers—can't function.
Your outlets are the primary source of electricity for all the systems you need to live life the way you expect to. When outlets stop working, it can lead to anything from the minor inconvenience of missing out on a morning coffee to dangerous conditions that could lead to damage in the home or health hazards. Luckily, the experienced Electrician team at Milestone has been working for years with homeowners in Allen, TX to make sure that the power keeps flowing.
Take $39 Off Outlet Repairs
In the United States, a standard 120-volt electrical outlet has two slots with a rounded opening in between them. The smaller slot connects to a hot wire that carries the flow of electricity into the device plugged into the outlet, while the larger slot connects to a neutral wire that carries electricity back from the device back to the electrical panel that supplies power to the home. The rounded hole is for the ground, which takes excess or dangerous current and carries it to the ground where it can be safely neutralized, reducing the risk of electric shock or electrical fire.
If you do not have the grounding slot, it is important that you have Milestone update your outlets as soon as possible. Older two-prong outlets can be dangerous, and we want to fix it quickly so that you can have greater safety within your home. We offer affordable prices and our 100% satisfaction Milestone Guarantee to make this decision an easy one for you.
GFCI outlets look and function the same way as standard outlets but with one key difference. These outlets have internal monitors that watch the flow of electricity to detect any irregularities and can break a circuit if a dangerous irregularity is detected. GFCI stands for "ground-fault current interrupter."
GFCI outlets are required in the following rooms:
Bathrooms

Kitchen counters

Exterior outlets

Garages

Outlets near pool or spa equipment

Crawl spaces

Attics
Milestone is eager to be able to update your home to the current safety standards by installing GFCI circuits wherever they are needed, or repairing your outlets.
Sometimes it's very obvious when an outlet needs to be repaired or replaced. Other times, issues may present more subtly. Here are some of the outlet problems that we repair.
Items plugged into outlets are not receiving power.

Plugs fall out of the outlet easily.

The outlet does not have a grounding receptacle.

There are scorch marks or signs of melting.

The outlet is hot to the touch.

Sparks come out when devices are plugged into the outlet.

The outlet's faceplate is cracked.

Lights plugged into the outlet flicker or power from the outlet fluctuates.
If you notice any of these problems, it's time to call the professionals at Milestone. Even minor problems with outlets could be the cause of significant damage down the road, so don't hesitate to get help right away.
Milestone has never failed me, and Scott was nothing less than I expected. Professional, skilled, outgoing and very detailed in explanation and patient with me as I fumbled through an understanding of...
Let Milestone 'Fix it in a Flash' for You!
At Milestone, we understand just how inconvenient malfunctioning outlets can be, which is why we offer same-day service to get the power flowing as soon as possible, minimizing disruptions to your life.
All of our Technicians are thoroughly trained to be able to quickly identify and rectify any issue you may experience with your outlets. Our Technicians are always transparent about the work they are doing and will be sure to keep you informed of what they find and what solutions are available to solve the problems you're experiencing.
Our Technicians also undergo rigorous background checks and drug testing so you can feel safe and secure while they are working in your home.
The Best in Customer Service
While the bulk of your interaction will be with our Electricians, at Milestone we work to make sure that you have an excellent experience from start to finish. When you call, you'll be greeted by a knowledgeable and professional customer care representative who will make sure they understand your problem so they can make sure you get the right assistance.
While we strive to do everything right the first time if you're left unsatisfied with the service you receive for any reason, simply reach out to us and we will continue to work until you are satisfied.
100% Satisfaction Guarantee
We have more positive reviews than any other company in the Metroplex since we promise 100% satisfaction, or you get your money back!
Apples to Apples – Our Price Match Guarantee
If you find another company that offers a lower price than us, we will beat it by $100, if it is the same material, scope of work, insurance, warranty agreement, and BBB status.