Allen's Best A/C Maintenance
•Room that doesn't cool or heat?
•High energy bills?
•We handle all things air conditioning for your home!
Allen's Best A/C Maintenance
Room that doesn't cool or heat?

High energy bills?

We handle all things air conditioning for your home!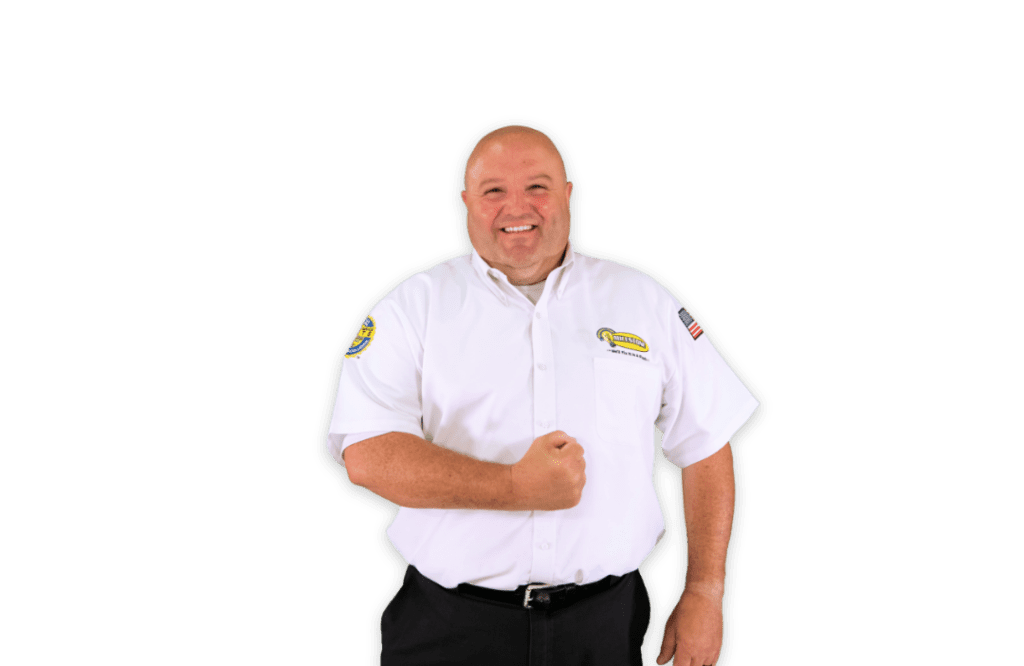 #1 A/C Tune-Up in Allen, Texas
The Best of the Best: The Milestone Tune-Up™
The Milestone team fully understands how important air conditioning is to Allen residents. Routine air conditioning maintenance is critical to ensure that you and your family are cool and comfortable year-round. With that in mind, we offer The Milestone Tune-Up™, a service designed to ensure your AC is ready and able to handle the demand of hot Texas summers. The Milestone Tune-Up™ is different from standard air conditioning tune-ups because our team goes above and beyond to care for your unit and home.
Your Neighborhood AC Tune-Up Experts
Milestone hires the best HVAC Technicians in Allen to ensure we can always meet or exceed your air conditioning needs. All of our Technicians are background checked and drug tested so you can feel safe and secure letting any member of our team into your home when you call for service. Technicians also go through thousands of training hours that prepare them to handle any AC problems they encounter.
Our team members understand the discomfort that comes with not having a working air conditioner in the area's heat, so you can depend on us to work efficiently to get your system up and running as quickly as possible. Our professionals also know that energy bills can be a headache, so, during maintenance visits, they check for and repair problems that could drive up energy usage. Our Technicians strive for exceptional customer service and always ensure that when they complete The Milestone Tune-Up™, your unit is running and will continue to perform well.
Scheduling Maintenance with Milestone
Scheduling regular professional air conditioning maintenance is an excellent idea at least once per year. Our Maintenance appointments will result in the following:
Improved air quality:

During a The Milestone Tune-Up™, our Technicians remove dirt and other particles that collect in the equipment. If debris is left to accumulate, it can get into the duct system and spread through your home, contributing to poor air quality and aggravating breathing issues.

Greater efficiency:

As our Technicians examine your AC during service calls, they inspect and clean blades, coils, and other critical parts of the system. Keeping elements clean makes it easier for your unit to cool, so it uses less energy, which can help reduce utility bills.

Ensures greater comfort:

Our skilled HVAC professionals can spot issues that prevent the AC from cooling your home efficiently, and they will look for these types of problems during a The Milestone Tune-Up™ appointment. They will correct any issues and make sure that your system is keeping your home comfortable.

Fewer chances of breakdowns:

Emergency breakdowns during hot weather not only make homes uncomfortable but can also be costly to fix. Regular tune-ups with Milestone can help prevent the problem. Routine maintenance keeps systems running efficiently and, during service calls, Technicians can often spot and repair minor problems before they cause bigger issues.

Longer equipment life:

Routine preventative maintenance ensures that air conditioners perform at peak capacity for their entire lives. Regular service helps ensure that one of your biggest investments runs efficiently and keeps your home cool for as long as possible.
What Makes The Milestone Tune-Up™ Better?
We take great pride in our work, which is why The Milestone Tune-Up™ includes a no breakdown guarantee for 365 days after service. We do this because we believe in standing behind our work. Our job is not only to help you understand the importance of AC Maintenance but to do the work to ensure your unit runs well every time you need it. We also stand behind the quality of our work with our 100% satisfaction Milestone Promise. You can also rest easy knowing that should you ever find a lower price from another company, not only will we match it, we'll beat it by $100.

In addition to routine services such as AC Filter Replacement, Technicians clean the outdoor unit. We pull and clean the indoor blower motor on every The Milestone Tune-Up™ appointment to remove dust that could spread throughout the duct system. Our team members polish the top of the compressor and the top of the outdoor unit with wax. We replace every screw we find missing in the equipment, even if others left them out. Our policy is to tighten the equipment up like it was new.
Bryan was an awesome tech and let me know what needed to be done and walked me thru why it needed service and walk me thru what he was doing at all times as a tech should. Bryan was very courteous and...
Let Milestone 'Fix it in a Flash' for You!
Expect Excellent Customer Service from Milestone
The Milestone team understands that our Technicians' time working in your home is only a fraction of your total interaction with us. It might seem like the most critical part of our service since our job is to keep your AC in good running condition. But, we know that customer service is also essential every step of the way.
When you call Milestone, well-trained customer care representatives are equipped to provide you with the highest level of service and support. We are so committed to ensuring excellence in customer service that we are willing to guarantee it. If you are not 100% satisfied with your Milestone service, we will do everything we can to make it right.