Fort Worth's Best A/C Repair Company
•Uneven room temperatures
•Noisy unit? Burning smell?
•We handle all things air conditioning for your home!
Fort Worth's Best A/C Repair Company
Uneven room temperatures?

Noisy unit? Burning smell?

We handle all things air conditioning for your home!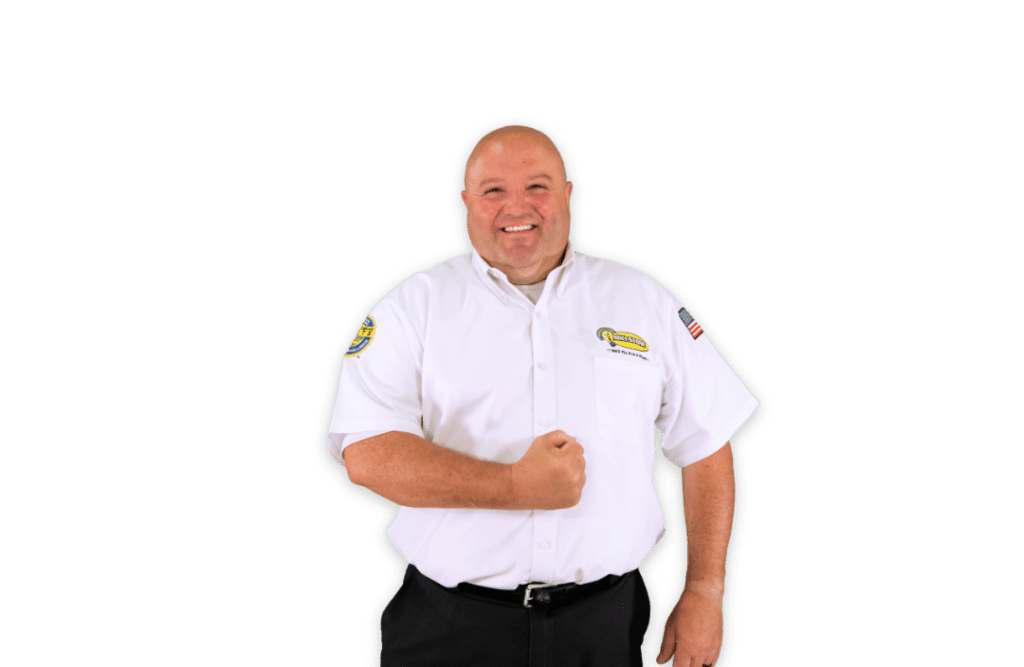 Experienced HVAC Repair for Homes In Fort Worth, Texas
We Are Here For You (and Your Air Conditioner/Furnace)
As homeowners in Texas, we must maintain our air conditioning systems to avoid exposure to the extreme seasonal temperatures. Summers in the state can become scorching, and inadequate air conditioning units can put you at risk of several health problems. At the first sign of an issue, it is essential that you set up an inspection.
Our Milestone Electric, A/C, & Plumbing, Technicians have the right skills to find common AC problems quickly and restore service for our customers. By performing The Milestone Tune-Up™ and repair services, our Technicians can find underlying problems earlier in the season and prevent you from facing the summer without cool air. If the system is too far gone, our Technicians will provide you with an estimate for a new installation. We can help you make a well-informed decision about new products, and decrease the total cost by performing simple repairs before they become major issues.
At Milestone, we can repair any problem with your AC. When we come to your home, we will inspect your system, find problems, and give you a complete report. Once you have chosen a way forward, we will begin the repairs. Here are a few repair services that we provide:
Straightening the Condenser Coil Fins:

The condenser coil fins must be straight for the component to function properly. When reviewing the component, our Technicians will straighten any fins that are dented or bent. If the fins become damaged, we will replace the component so that it produces cool air for your home. 
Gauge Refrigerant Levels:

The refrigerant levels must meet the manufacturer's recommendation to produce cool air effectively. When reviewing common issues, our Technicians will gauge the current refrigerant levels. If the levels are too low, we will recharge the AC system and ensure that it has the appropriate gas levels.
Unclogging the Condensation Drain:

The condensation drain must allow moisture and condensation to drain from the AC system properly. During The Milestone Tune-Up™ or our repair services, we will clean and inspect the drain to make sure that it is functioning properly. If the drain becomes clogged, moisture can build up inside the unit and allow mold to develop. 
Removing Blockages in the System:

Blockages in the AC unit prevent proper airflow throughout the system and the home. When inspecting the unit for issues, our Milestone Technicians will clean out the system and remove debris completely because a  blockage around components such as the fan and the motor leads to overheating and permanent damage.

Replacing the Thermostat:

The thermostat must gauge the correct room temperature to keep the property at a comfortable temperature throughout summer. A malfunctioning thermostat causes the AC system to engage irregularly and causes an increase in energy costs.
In addition to repairs, our Technicians perform seasonal cleaning services to eliminate allergens, contaminants, and pollutants inside the unit. Our cleaning services give you a jumpstart on the new season by eliminating debris that could circulate through the home. By scheduling the Milestone Tune-Up™ ahead of time, you avoid blockages and could decrease the cost of repairs.
We want every experience you have with us to be excellent. That is why we focus so much of our attention on hiring the right people to take care of your AC repair. We begin by background checking all of our potential hires, and we also do drug testing to ensure that you are always safe when we come to your home for repairs. 
We also guarantee your satisfaction with The Milestone Promise. No matter how long it takes us, we will always stay and get the job done right until you have the quality services you deserve. If you aren't 100% satisfied, let us know and we will do everything we can to fix the problem. We are here for you.

Had Kelly and Kam from Milestone come out initially to refill refrigerant on an upstairs unit, they explained my options, let me know that my unit's refrigerant was soon to be unavailable. I ordered a...
Let Milestone 'Fix it in a Flash' for You!
Your Trustworthy AC Repair Company
At Milestone, we pride ourselves in providing excellent service to our customers. We have highly skilled Technicians who can perform vital services in a flash. We screen all of our team completely and make sure that all of our Technicians are certified and licensed. 
Our Technicians will complete your repairs quickly and restore your air conditioning services. At Milestone, we offer a No Breakdown Guarantee for the 365 days following The Milestone Tune-Up™, and we will refund you if your unit breaks down. You can learn more about setting up The Milestone Tune-Up™ in Fort Worth by calling Milestone today!