Fort Worth's Best Plumbers
Toilet running?
Leaking faucet?

Fort Worth's Best Plumbers
Toilet running?
Leaking faucet?
We handle all things plumbing for your home!
We always answer live – book in under 2 minutes!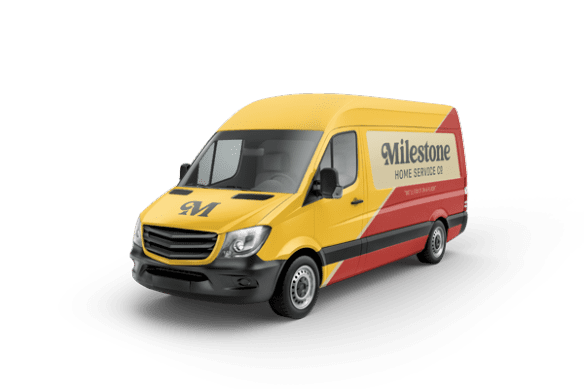 Leaking Faucet Repair in Fort Worth, Texas
Stop Being Sneaky! Stop That Leaky (Faucet)!
Leaking faucets are quite possibly the most common plumbing issue to happen within any home. At first, they may seem relatively easy to fix. Once you've turned off the water leading to the issue, the fix seems so simple that you take it upon yourself to fix it. However, not everyone will feel comfortable taking on the task. Even a very simple repair can lead to problems if you aren't a professional Plumber. You should avoid the trouble by seeking the help of a professional for this repair. Call Milestone and we will be happy to help!
Here at Milestone, we take pride in making sure to hire skilled Plumbers, all of whom are carefully trained to know the inner workings of your home faucets and pipe systems. The Plumber we send will be able to quickly evaluate your leaking faucet. Once evaluated they will then decide on the best plan to help you quickly and efficiently save you both time and money. By hiring one of our expert Plumbers we can ensure that the annoying drip coming from that faucet will be stopped as soon as possible.
Faucet Leaking? Get $59 Off
Get in Touch With Your Plumber
Here at Milestone, we make it easy to get in contact with our trained Plumbers. At Milestone, we have all of the tools and knowledge that we need to get the repair done quickly and efficiently.  This is why we ensure quality service by training our skilled Plumbers to be experts in all of the ins and outs of the pipe systems installed in your home. If left unchecked or potentially made worse by making a failed attempt in fixing it, a faucet drip can cost you and your family a lot more money than expected. We ensure safety and peace of mind by doing careful background checks as well as drug tests on all of our Plumbers. If you hear or see that drip coming from that faucet don't hesitate to call us!
There's No Need to Fear! Milestone is Here!
A consistent drip from your faucet can ultimately lead to expensive utility bills every month. In fact, a leaking faucet can waste up to 3,000 gallons of water a year. That's almost nine gallons a day! Just imagine what that will look like on your monthly water bill. In addition to the added bill that comes from the constant waste of dripping water, a leaking faucet could be a sign of other leaks somewhere else in the pipes. This can potentially lead to disastrous damage to your home, which can cost thousands to repair. This is where we stand in to help you! 
Here at Milestone, all of our Plumbers are trained to understand the workings of the pipes and faucets in your home. Because of this, our Technicians can enter your home, quickly find the issue, and discuss solutions that are easy on both you and your wallet. In addition to all of this, we have Same-Day Service Availability! This means that when you contact us before 10 am, you can ensure that we will be there as quickly as possible to repair any leaks you may have noticed! Here at Milestone, you can be assured that we will have all of your pipes and faucets running water just as you want them to be.
Great service. Very knowledgeable. Would recommend to anybody needing service....
Let Milestone 'Fix it in a Flash' for You!
Incredible Customer Service
Here at Milestone we know and understand that having our Plumbers in your house is only just a small part of your overall experience with us. While this is quite possibly the most important part of the experience you will have with us. However, we understand that other areas can and will impact the overall experience you have with us, as well as your views on the services we provide for you. That is why when you contact us here at Milestone you'll find yourself speaking with one of our excellent customer service providers. 
Here at Milestone, we take pride in our customer service. Our team will happily give you the best care and support! We can guarantee that if you are not completely satisfied with all of the services we offer to you, then we will do everything we can to make it right. We call this The Milestone Promise. Contact us today for more information!