Fort Worth's Best Garage Technicians
Door not opening?
Garage too loud?

Fort Worth's
Best Garage Technicians
Door not opening?
Garage too loud?
We handle all things for your garage!
We always answer live – book in under 2 minutes!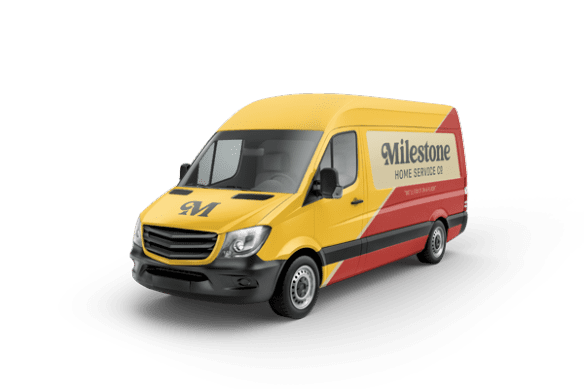 Garage Door Repair in Fort Worth, Texas
We Service All Types of Doors And Garage Operators
Whether it's used as storage or a place to keep your cars sheltered from the elements, your home's garage door makes accessing your garage convenient. That's why here at Milestone, we offer the Fort Worth area quality garage door repair to keep your garage door functioning in tip-top shape.
When you need professional garage door repair near you, call Milestone for all of your garage door repair needs in Fort Worth. Our experienced Technicians are capable of getting your garage door functioning like new fast!
$59 OFF GARAGE DOOR REPAIRS
Offer valid until 7/31/2022
$59 OFF GARAGE DOOR REPAIRS
Offer valid until 7/31/2022
Our Garage Door Repair Services in Fort Worth
There are a lot of different components and moving parts when it comes to your garage door. Here at Milestone, our team is trained to tackle various aspects of your home's garage door so that we can deliver quality results guaranteed.
We're so confident in our ability to provide you with quality garage door repair services, that we back our work with a 100% satisfaction guarantee known as The Milestone Promise. If you're not 100% satisfied with our work, we'll give you your money back!
Having the team and tools to take on a variety of garage door repairs in Fort Worth, our Technicians come prepared and ready to go at every job. We're the local garage door repair company you can trust and with our licensed Technicians, you'll get the best garage door repair service in the Fort Worth area.
At Milestone, no garage door is too large or small for our team to fix, we specialize in repairs that last and can work on various aspects of your home's garage door ranging from things like:
Broken springs

Door track repairs

Garage opener repairs

Noise solutions

Seal replacement

Safety sensors

Opener repair

Spring repair
If your garage door is stopping, or you're experiencing total garage door failure from a broken spring, Milestone can help! We know garage doors inside and out (literally) and take pride in the repair and garage door maintenance service that we provide our friends and neighbors of Fort Worth. From safety checks to bottom seal replacement and noise solutions, we're the right team with the tools and know-how to get your garage door taken care of.
If you need basic garage door maintenance in Fort Worth, call your trusted experts at Milestone for all of your garage door service, repair, and maintenance needs, and experience our quality work and top-notch customer service for yourself.
The service I received was amazing. My primary electrician, Caleb, was extremely knowledgeable and thorough. I just bought and moved into my house and Caleb did a full electrical inspection to make su...
Let Milestone 'Fix it in a Flash' for You!
Emergency Garage Door Repair
Emergency garage door repair near you is available thanks to the professionals at Milestone. If your garage door fails and leaves your vehicle trapped within, we'll get one of our certified Technicians out to you immediately. We know how frustrating emergency repairs can be, that's why we make it a priority to get to you fast, lessening the inconvenience to you and getting you on your way once more.
Your Go-To Garage Door Repair Experts in Fort Worth
So the next time you need experienced and qualified garage door repair in Fort Worth, give the professionals at Milestone a call so that we can help you keep your garage door reliable and safe.