Fort Worth's Best Plumbers
Toilet running?
Leaking faucet?

Fort Worth's Best Plumbers
Toilet running?
Leaking faucet?
We handle all things plumbing for your home!
We always answer live – book in under 2 minutes!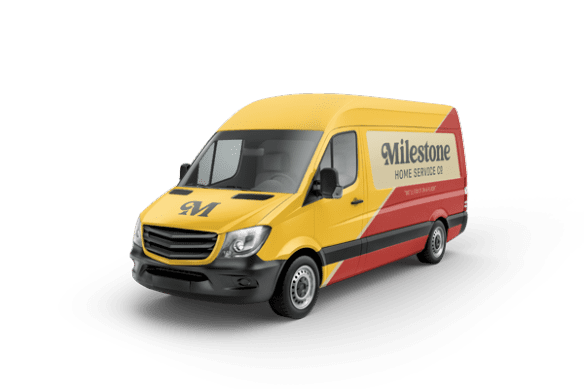 Running Toilet Repair in Fort Worth, Texas
Is Your Toilet Running? You Better Go Catch It!
Here at Milestone, we provide toilet repair for customers anywhere in Fort Worth, and the surrounding areas. As many will admit, homeownership isn't always easy. Problems can come up at almost any moment, and those problems can become quite costly. As a homeowner, it is your responsibility to ensure that, like a well-oiled machine, every component of your home is running efficiently.
Of course, taking the responsibility for all of this can feel like a great deal of weight on your shoulders. After all, there's a lot to do when it comes to maintaining your home. That's why you can rely on the experts here at Milestone! We ensure quality service by hiring and training experts in the area of plumbing. The Plumbers we send to your home are all carefully trained to know all of the ins and outs of your in-home plumbing systems. That way, when your toilet requires a repair, you can be assured that Milestone can get the job done right.
Toilet Running? $59 Off Repairs
You Can Depend on Our Plumbers
A working toilet in your home isn't just a random wishlist item, it is a necessity. Any issues with how your toilet operates are a sure sign it's time to contact us here at Milestone. After all, ensuring that you have your toilet running properly is one of the most important aspects of home maintenance. When we get the call, we will be there lickety-split to get your issues fixed.
To ensure you the best toilet repair, we have our Plumbers are held to the highest standards. This training includes thousands of hours of going over every possible problem that can occur within your home's plumbing system. If it involves using water in your home, we know how to fix it.
In addition to all of this all, we go through an extensive process of background checking all of our Plumbers and ensuring all of them pass the required drug tests. This way, whenever we are invited to work in your home you can feel safe and secure knowing the best plumbing experts are in your home. So, is that water still flowing? If not, don't hesitate to call us here at Milestone!
Take the Plunge and do Away with your Issues
Having your toilet continue to run after you've flushed is pretty high up on the list of issues you will have to deal with as a homeowner. After all, hearing the water continue to run even a few minutes after that initial flush can be both annoying as well as expensive. When your toilet continues to discharge, it means that the issue is likely to lie with the flush valve or another part within your toilet tank. On some occasions, the fix needed is merely a slight adjustment. However, there are also times when the initial issue is a sign of more problems.
In these times of uncertainty, finding the root cause of the issue and coming up with the best solution for you and your home is the best course of action we can take. As we try to explain, it almost seems as if this job would be entirely too much for one person to handle. That is why you'll want to call in and hire one of our excellent Plumbers.
This way, you can be assured that a highly skilled professional can both look into and repair the damage. Here at Milestone, we take pride in our same-day service availability if you call us before 10:00 AM, which means that we care about getting to your home promptly. After all, nobody wants to be without their toilet for very long.
Bryan from Milestone was awesome. He was polite, professional, and resolved our concerns in on time. We will call again when the need arises....
Let Milestone 'Fix it in a Flash' for You!
We Take Great Pride in Our Incredible Customer Service
We know and understand that your experience with our Plumbers is only just a fraction of your complete interaction with our company. We expect that portion of your service to be the most important. That is why, at Milestone, we refuse to let the other areas of your experience fall flat and ruin the overall experience you have with us.
When contacting our company, we guarantee that you will find yourself speaking with one of our friendly, well-trained customer service representatives. Our team will provide you with the greatest level of care. We take such great pride in our excellent customer service that if you are less than 100% satisfied with your experience with us, we will make sure to make things right. That is The Milestone Promise.
If you are in the Fort Worth area and you need the help of a professional Plumber to fix your toilet problems, call Milestone today! We are happy to help.